Find more products here: Arcos
Designed to meet the needs of professionals in the sector. Its blade is manufactured with exclusive high performance stainless steel and NITRUM® durability.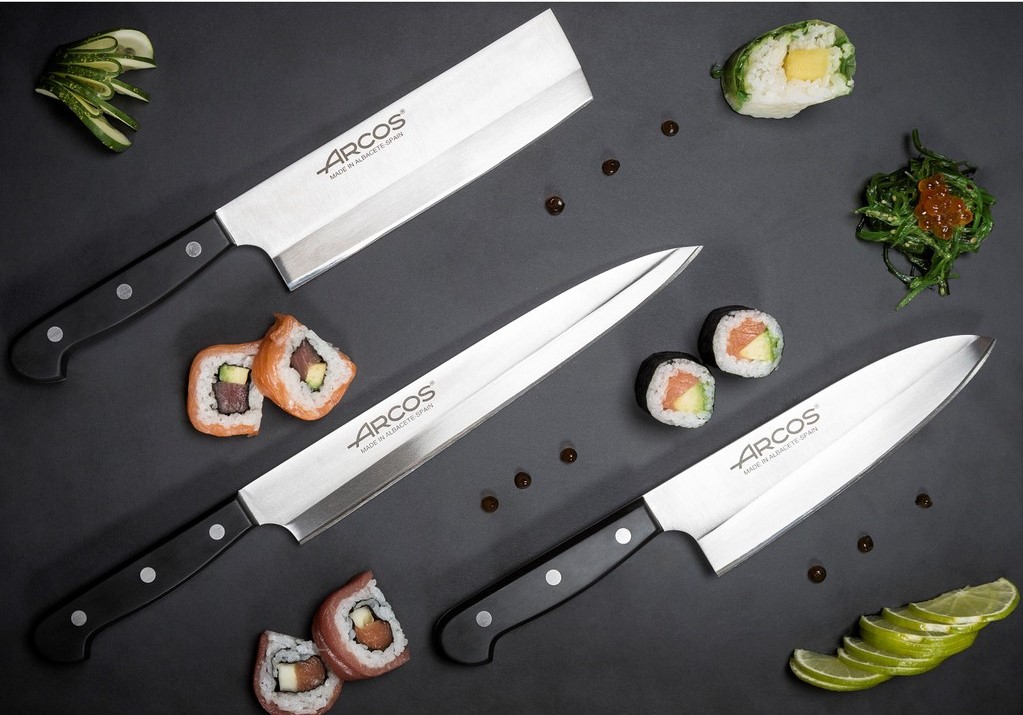 The handle used in this series is a revolutionary ergonomic handle, composed of injected polypropylene, hygienic plastic material with good shock resistance, non-slip and resistant to high temperatures (120-130ºC).
The union between handle and blade is permanent thanks to the injection process with which they are joined. The color of the handle identifies the knife to differentiate the foods that are cut, thus achieving a better hygienic-sanitary control for the consumer, based on European regulations.
Find more products here: Arcos