All You Need To Make Creamy Lasagna
Lasagna is a popular Italian meal that combines the sweetness of minced beef, the flavor of roasted vegetables, and a creamy sauce made from cheese and fresh milk. If you want an energizing supper or want to cook something delicious and simple for the family, this is a perfect option. Many people believe that preparing lasagna from scratch takes a lot of time and effort, but this will be easier – especially if you have the necessary tools and equipment. Let's see some must-have products you might have to make a delicious lasagna at home together.
1. Revol Belle Cuisine Shallow Oval Dish White 0,25L 20X12,5X3,5CM I P008541
A shallow oval dish in which to assemble and cook your lasagna. In this dish, you can also cook gratins, roasts, and casseroles. The oval dishes from Revol's Belle Cuisine collection provide more resistance and handling, the dish and its openwork handles are cast as one piece. The flat base ensures that thermal conduction and dispersion are quick and equal.
2. Microplane Ultra Coarse Grater 31,5X11X3CM I P011913
When making lasagna, the labor of shredding the cheese is usually never finished. That's why you will need the ultra coarse grater to grate all of the mozzarella and parmesan. The extensive, paddle-shaped Gourmet Series was developed in appearance and functionality with both the professional chef and the home cook in mind. It has a sleek design and plenty of grating and shaving area, as well as soft-touch handles and non-slip rubber ends for extra stability.
3. Quantum Pro Saucepan High Stainless Steel 3L 180X120MM I P000083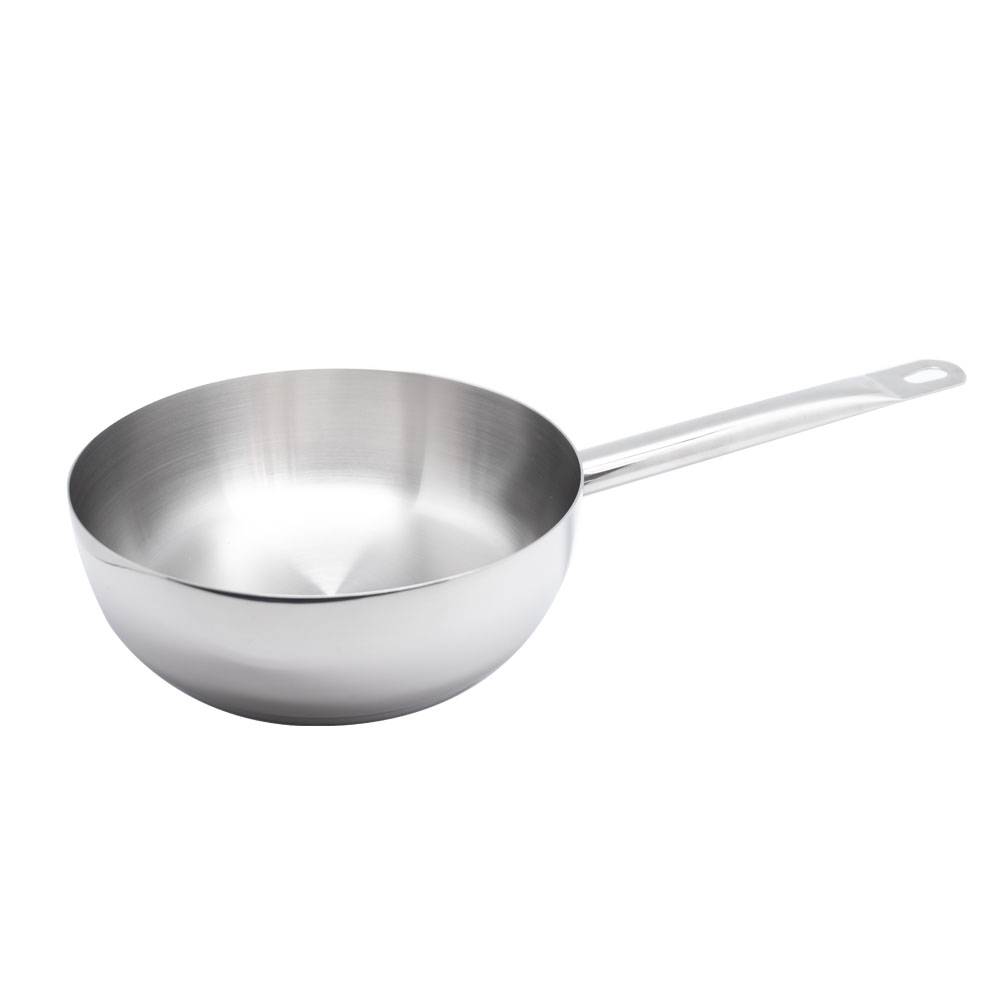 You'll need a large saucepan to make the sauce for your lasagna. Our Quantum Pro line was created specifically for expert chefs. Before being made available to you, our Chef brand advocates put all Quantum Pro items through rigorous testing in their own professional kitchens. All of the products are made of STS304 and are food-safe. The unique design distributes heat evenly throughout the base, keeping your sauce warm for a long time.
4. KMW Spatula Offset With Black Plastic Handle 8.5"- 220MM I P000169
A little offset spatula works great for spreading tomato sauce, ricotta, or bechamel on your lasagna. The offset shape gives the cooker's hand more room than straight spatulas, preventing hands from touching the product when decorating. This spatula was created with pros in mind and is ideal for lasagna. This baking tool is also ideal for frosting cakes, smoothing batter, and removing pies from pans.
5. Lacor Silicone Oven Glove 29CM I P000878
Taking a lasagna dish into and out of the oven while making lasagna necessitates moving hot tomato sauce from the cooktop. You might need to have some nice oven gloves for all that maneuvering of hot pans. The silicone oven glove from Lacor is composed of high-quality silicone that can resist temperatures of up to 300 ℉. This glove is made specifically for use in the oven especially has waterproof and non-slip features to ensure absolute security.
Now that you've gathered all of the necessary equipment, it's time to put it all together. Let's cook lasagna at home for you and your family to taste this delicious and creamy Italian food now!!!