Let's Make Awesome Pizza At Home
Making pizza at home is a great idea to have a memorable time with the family members and also, you can add any ingredients when you make on your own. Pizza is one of those dishes that demand specialized equipment to make it easier. You'll want to make sure you have all of the necessary tools to make your home-baked pizza as real as possible. Here's a list of the most useful pizza-related items from our QE Kitchen Store you can acquire right now.
1. Cutlery Pro Pizza Cutter 100MM I P000618
This cutter is used to cutting the dough into small pieces, and the pieces come out neater and equal in size. Unlike a knife, the sharp blade cuts cleanly through any crust and actually forces the crust and toppings together, keeping the toppings on your pizza. It's ideal for slicing pizza, waffles, pies, and cookie dough, among other things.
2. Lacor Pizza Spatula 16.5X17.5X5CM I P000946
This spatula will help you get pizzas in and out of the oven with ease. It's one of the most important pieces of equipment to have in your kitchen if you want to bake pizzas at home. The product is made of high-quality stainless steel with a handle made of hard plastic for easy grip and anti-slip.
3. Cutlery Pro Pizza Rocker 510MM I P006985
If the suggested pizza cutter above might not suitable for a big party, this rocker cuts your pizza easily by rocking it back and forth. The knife's surface has a brushed matte finish, is smooth and easy to clean, and maybe swiftly wiped clean with a moist sponge. To achieve the optimal grip, the blade of this pizza cutter is combined with a soft and comfortable handle. The ergonomic form ensures a good balance between the handle and the thin blade, allowing for simple movement and finger protection. This semi-circular pizza knife can cut large and small pizzas, as well as vegetables, fruits, and herbs, as well as pastries, pies, and chocolates.
4. Paderno Pizza Screen Aluminum 30CM I P008498
In any kitchen, this pizza screen is a must-have to slip or pull pizzas and baked loaves out of the oven easy as well as maintain a clean oven. It's simple to use; all you have to do is spread out the pizza dough - or bread - on the screen and bake it. Perforations allow for increased airflow, resulting in a crisp, evenly baked crust. It also works in all types of ovens and microwaves and enables easy removal.
5. De Buyer Round Pizza Tray Th.1MM, Blue Steel, D200MM I P001588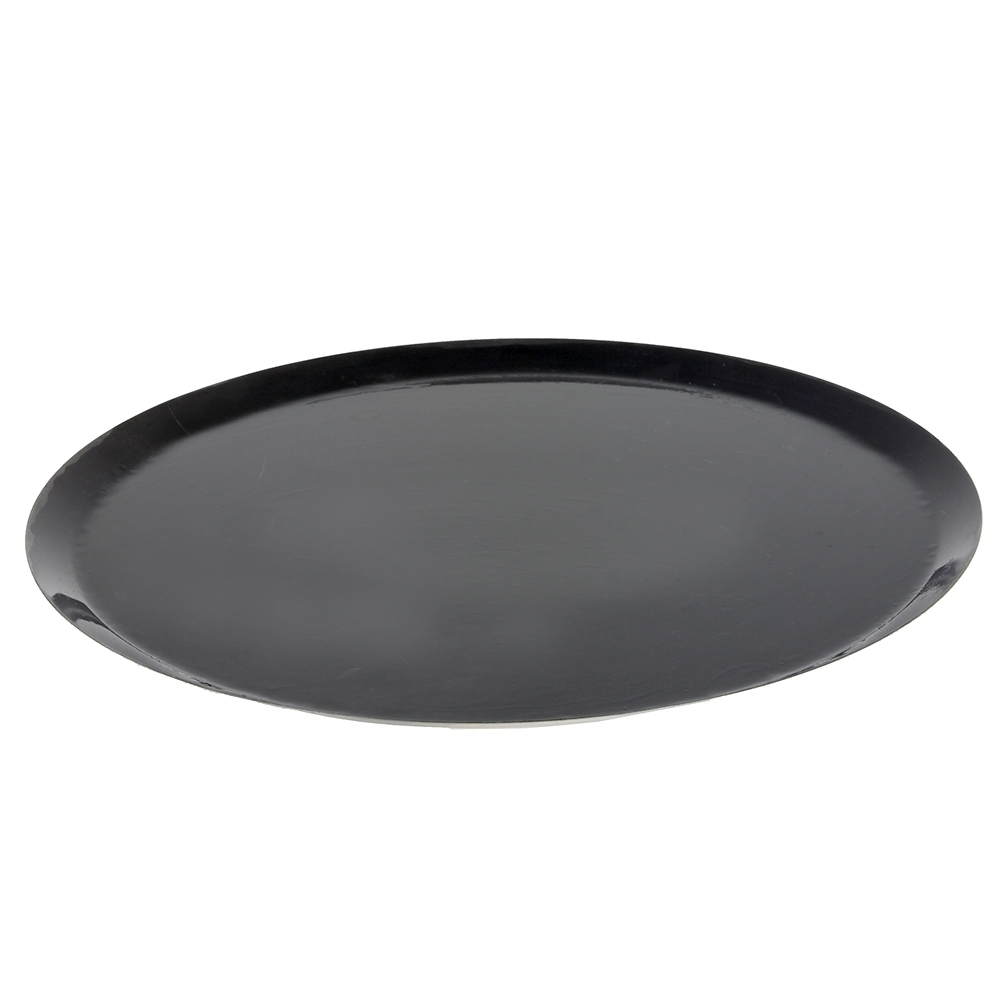 Round pizza tray with the low edge in heavy blued iron, excellent for cooking and serving pizza, tarts, quiches, puff or shortbread pastry, tart bases, roasting... The Maillard reaction and even heat distribution are enabled by the iron in this product, which makes it ideal for high temperatures. This tray will give you outstanding cooking results: the dough will not soften, and the pastries will be golden and crusty. Furthermore, blue color due to a surface heat treatment: transient oxidation protection; no non-stick coating.
This products list is everything you need to prepare if you want to make awesome pizzas at home.