Accessories For Decorating Your Home
Your home's interior design is important since it has an impact on everything from your mood to your productivity and even your self-assurance. If you come across a small styling piece that you like, incorporate it into your home. Herb pots and Smiley from Evasolo can be your first-choice thanks for Danish designed around aesthetics, functionality, and quality.
1. EVASOLO HERB POT 11CM DARK GREY | P014066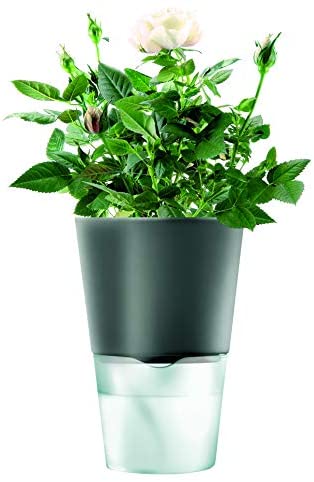 Ceramic pot with frosted glass base, plastic insert, and nylon wick to grow herbs and plants in the self-watering pot. This herbal pot also contains a nylon wick to draw water to the plant. Therefore, plants stay fresh and green by pulling water from nylon wick in the ground with water.
2. EVASOLO AQUASTAR WATERING CAN 2L GREY | P014071
This simple watering can is composed of plastic and chrome plastic and is designed to be displayed so that it is always ready to hand. Watering even small pots is easy with the pointed spout, which creates an equal stream of water.
3. EVASOLO SMILEY WHITE | P014056
Stylish, decorative, and highly functional mouth-blown glass object that is an inner and outer bowl in one. You can fill the inner bowl's smiling mouth with peanut nuts, pistachios, candies, condiments, coins, jewelry, office supplies. Moreover, the top of the bowl can be used for nutshells, candy, condiment wrappers, coins, keys, jewelry, decorations.
These products have been listed by their unique in order to suggest your home decorating ideas. Let's buy them to decorate and make your friend a surprise with your home style.